For those who depend on WhatsApp in their daily communication, moving a WhatsApp account is one of the things to do when using a new Android phone.
Although it's easy to do, unfortunately, there are some people who are quite confused in doing so. Especially with regard to how to restore the chat list, which is usually something quite important.
To move WhatsApp to a new Android device, there are two things that need to be considered, where the telephone number used to register must be active and the user has access to it.
How to Backup Before Moving WhatsApp to a New Android Phone
Automatically, WhatsApp actually backups data locally every day at 2:00 in the morning. The backup file can be accessed through the file manager by opening the internal storage, then entering the WhatsApp folder, and entering again into the Database.
Later, several files will appear with the name msgstore-TTTT-BB-DD.1.db.crypt12, where the TTTT indicates the year, BB indicates the month, and DD indicates the date. Select one, and move it to external memory (or other storage).
If the latest backup file is needed, then just copy the msgstore.db.crypt12 file, which is a local backup file that was created that day by WhatsApp.
Read more: WhatsApp without phone number
In addition, users can also back up data to Google Drive. For additional information, currently backing up WhatsApp to Google Drive wo n't take up the storage space that we have on Google Drive.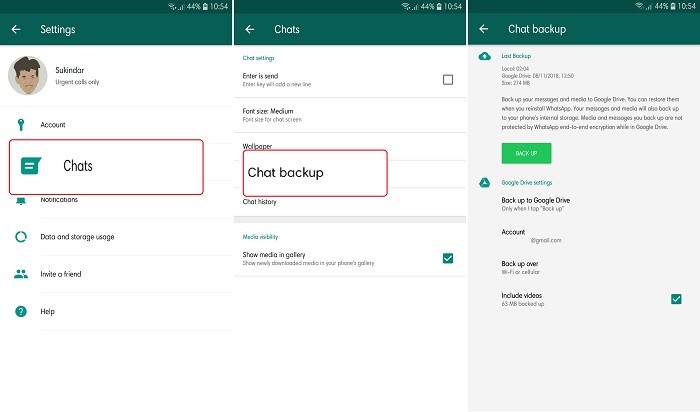 But unfortunately, the backup process to Google Drive must be set manually. The user must open another menu (three-point icon) in the upper right corner, go to Settings > Chat > Chat Backup.
Next, users will be asked to set a backup schedule, a Google Drive account, the network that will be used, and the option to enter the video in the backup process or not. If you have pressed the Backup button to start the backup process.
How to Move WhatsApp to a New Android Phone
Download and install WhatsApp on a new device
Enter Phone Number Verification by entering a telephone number and filling in the OTP code sent by SMS
If you detect a backup file on Google Drive, WhatsApp will ask us to restore it by pressing the Restore button.
However, if the above method has not been able to restore the chat data, the user can use the local backup file that was successfully copied before. The method is to rename the file to be returned msgstore.db.crypt12.
Read more: 3 Ways to Use WhatsApp WITHOUT Mobile Number
Delete and reinstall the WhatsApp application. But before opening the application, move the msgstore.db.crypt12 file into the WhatsApp folder and Databases in the internal memory.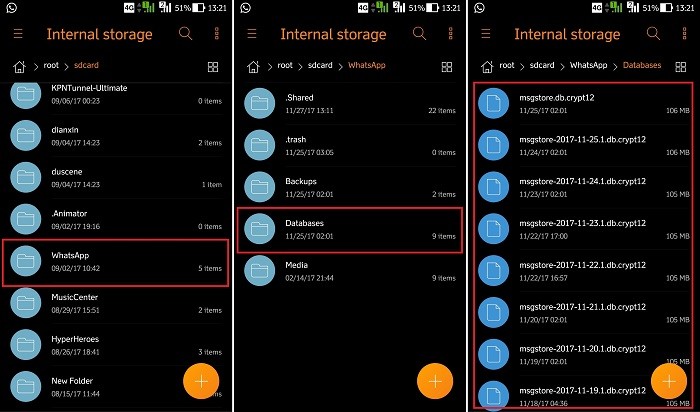 Next, open the application and verify the telephone number as explained earlier. Then, if a request appears for recovery, just press the Restore button.